By
Shri Shailendra Dubey, President, All India Power Engineers Federation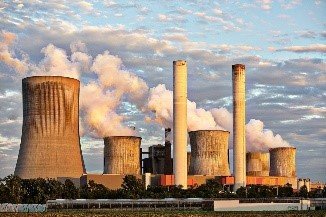 (Translated from Hindi to English)
There are 135 coal-fired power plants in the country, of which in more than half the coal stocks are on the verge of being exhausted. According to the information received, only 2 to 4 days of coal stock is left there. India consumes about 4 billion units of electricity per day, of which thermal power accounts for more than 72%.
Experts say that coal crisis has not arisen suddenly in thermal power plants. According to the norms of the Central Electricity Authority, thermal power stations should maintain at least 20 days of coal stock. Most of the power houses in the country did not comply with this criterion. April to June is the time when coal is stockpiled in thermal power stations because July, August, September are the rainy months when coal gets wet in coal mines and many mines get waterlogged. In this way, the top management of these states is directly to blame for not maintaining enough coal stocks between April and June.
Another reason for the coal crisis is said to be a huge increase in the price of coking coal in the international market. The price of coking coal has increased from $220 a ton to $430 a ton in the last two months. The power stations set up in the coastal region, especially the 4000 MW Thermal Power Station of Adani at Mundra and the 4000 MW Thermal Power Station of Tata use imported coal. It is very unfortunate that Tata has completely shut down the 4000 MW thermal power plant at Mundra from 18th September. Tata says that the rates of earlier power purchase agreements should be increased as they are incurring losses due to rising coal prices. To create pressure, Tata has shut down the 4000 MW power plant. This is the case with most of the private sector power plants.
Amidst the deepening power crisis due to coal crisis, private houses have indulged in open loot through energy exchange. In the Energy Exchange, the price of electricity has risen from ₹ 9 to ₹ 21 per unit during the last several days, which is an open loot. There is no justification for such expensive electricity. First of all, the states do not have the necessary funds to buy such expensive electricity and even if they buy such expensive electricity by making arrangements from somewhere, then ultimately it will have to be paid by the general public.
Electricity demand has also increased by 16% to 18% this year compared to lower consumption last year due to Covid, which has also increased the demand for coal. As on 31 March 2021, the total outstanding of Coal India on Power generation companies has reached Rs 21619. 71 crore. Coal India has made a policy that the power companies which have made advance payment will be given coal on the first priority. The second priority will be for getting coal will be for those companies which have no dues and on last priority will be companies who have not paid.
Now if we talk about Uttar Pradesh, at present the demand for electricity in Uttar Pradesh is about 18000 MW but the availability is 15000 to 16000 MW. There are four big thermal power stations in UP. In Parichha and Harduaganj coal is almost exhausted and in Obra and Anpara coal sufficient only for two days is left. It is noteworthy that Obra and Anpara are power houses from which the state gets the cheapest electricity of about ₹ 2 per unit. The production corporation owes ₹1500 crore for payment of coal, to Coal India. As a result, the production corporation of UP is at the bottom of the priority of Coal India. Uttar Pradesh Power Corporation buys electricity from Utpadan Nigam and Rs 9000 crores is payable towards Utpadan Nigam in lieu of Power Corporation's purchase of electricity. In such a situation, non-availability of 1500 crore rupees by the power corporation management is a very serious matter and is directly an example of inefficiency and insensitivity of the management.
It will take at least 20 more days to improve the availability of coal from Coal India, so the power crisis will remain and may deepen even more.