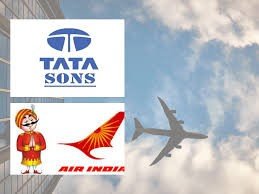 Copy of letter
19.10.2021
To
Shri Narendra Modi,
Prime Minister, India,
New Delhi.
Subject: Roll back your entire policy of selling the National Assets, including the proposed sale of Air India.
Dear Shri Modi ji,
On October 8, your Department of Investment and Public Asset Management (DIPAM) Secretary Tuhin Kanta Pandey announced at a press conference that the Tata Sons subsidiary, Talace Pvt. Ltd., had won the bid for the national carrier Air India. So in its third attempt, Government of India (incidentally, all under the National Democratic Alliance regime), the earlier bids having been made in the early 2000s and 2017-2018, has managed to get rid of Air India.
While the Corporate chieftains and the media have gleefully welcomed the sale of Air India, we must admit, we, the people of India, including the Air India Employees, are most unhappy. Here are the reasons:
Your stated philosophy is "the Government has no business to be in business". You have therefore embarked on selling all PSUs, denigrating some of them as "loss-making" is only a pretext to sell them anyway. The first NDA Government under Shri Bajpayee, even had a Ministry of Disinvestment and its sale of Centaur Hotel owned by Air India is quite notorious.
As recently as 2019-20, after the decision to sell it was made by your government, although Air India made an operating profit of Rs. 1,787 crore, its overall balance sheet reflected a loss of Rs. 7,427 crore because of the heavy burden of interest payments (Rs. 4,419 crore) and deprecation (Rs. 4,795.30 crore).
The historical context of Air India's massive and crushing debt burden arises from four specific sets of policies adopted by the Indian government.
(a)      The first was the decision in 2005-2006 to place a massive order — in one shot — for the purchase of 111 aircraft by Air India and Indian Airlines.
(b)      As if this was not bad enough, a year later, the government forced Air India and Indian Airlines into a merger.
(c)      The third element of this sordid story pertains to the aggressive pursuit of an "Open Skies" policy in India by successive governments, even when these have not been reciprocated by other countries.
(d)      The fourth dimension of the longstanding and systematic neglect of Indian public sector airline companies has been the manner in which the interests of the two companies were blatantly surrendered to please private players.
By selling Air India by hook or by crook (because it is slowly emerging that it has been sold for a song), the Government has tried to cover up its misdeeds as detailed above. Although the Ministry of Finance claimed that the "transaction saw keen competition", the facts do not reflect this. There were only seven responses, of which five were disqualified because they did not meet the specified criteria. Of the two remaining bids, one was by a consortium led by Ajay Singh, Chairman and Managing Director of Spice Jet, which incidentally, not long ago, was on the verge of a meltdown; his bid valued the enterprise at Rs. 15,100 crore. Incidentally, the minimum price set by the government was Rs. 12,906 crore. It is obvious that Air India has been sold for a song. This is not merely because its sale offers the new owner greater avenues for profitability, but also because of the assets Air India owns: 141 aircraft, of which 118 are in airworthy condition, its airbuses, as well as Boeing 737s flown by Air India Express, are relatively new. The Tatas, therefore, are acquiring an airline, its fleet, its well-trained workforce as well as 4,400 domestic and 1,800 international slots at Indian airports as well as 900 overseas. Clearly, this is a sweetheart deal for India's oldest large conglomerate.
This sale of Air India to Tatas facilitates an Oligopoly. The combined revenues of the three airlines — Air India, Vistara and Air Asia (the latter two also owned by Tatas) — amounted to Rs. 40,500 crore in 2020, out of the total revenues of the entire industry amounting to Rs. 95,700 crore, i.e. 42.32%, whereas Indigo, has a market share of 37.41%. By any account, this would mean that privatisation of Air India has resulted in one of the most concentrated markets in India.
Last, but not the least, is the uncertainty hanging over the 14000 strong, well-trained and experienced employees. Although the government announced cryptically that the interests of employees would "be taken care of," there is little clarity about their future. Already they, through their Unions, are driven to serve a notice of strike due to a patently illegal directive dated 29.09.2021 issued by the Ministry of Civil Aviation, GoI, for evicting the employees from the quarters allotted to them, within six months. Please remember, the very same employees had been praised when they selflessly flew Air India flights to evacuate Indians trapped in dangerous situations. It is the very same employees, who, during lockdown due to Covid-19 pandemic, worked tirelessly to implement Vande Bharat.
We demand that you immediately instruct the Ministry of Civil Aviation to withdraw the said directive dated 29.09.2021and not deal with the said employees in a "use and throw away" manner.
And we demand, that you roll back your entire policy of selling the National Assets, including the proposed sale of Air India.
INTUC, AITUC, HMS, CITU, AIUTUC, TUCC, SEWA, AICCTU, LPF, UTUC
and Sectoral Independent Federations/Associations