Report from Com. Trilok Singh, Convener, JFTU, PSGICs Northern Zone
 On 15 November 2021, Relay Dharna and Lunch hour demonstration was organised in OIC HO, in almost all ROs of Northern Zone and at various other centers.
We salute the Comrades for their participation in large.
In spite of the holiday declared by the Delhi Govt at State level for the entire week due to heavy pollution and administrative reasons, Relay Dharna and demonstration was organised before OIC HO. We are confident that Relay Dharna and Lunch hour demonstration programme will be intensified throughout the Northern Zone and in Delhi in the coming days.
Delhi
Lucknow
Kanpur
Chennai
Chandigarh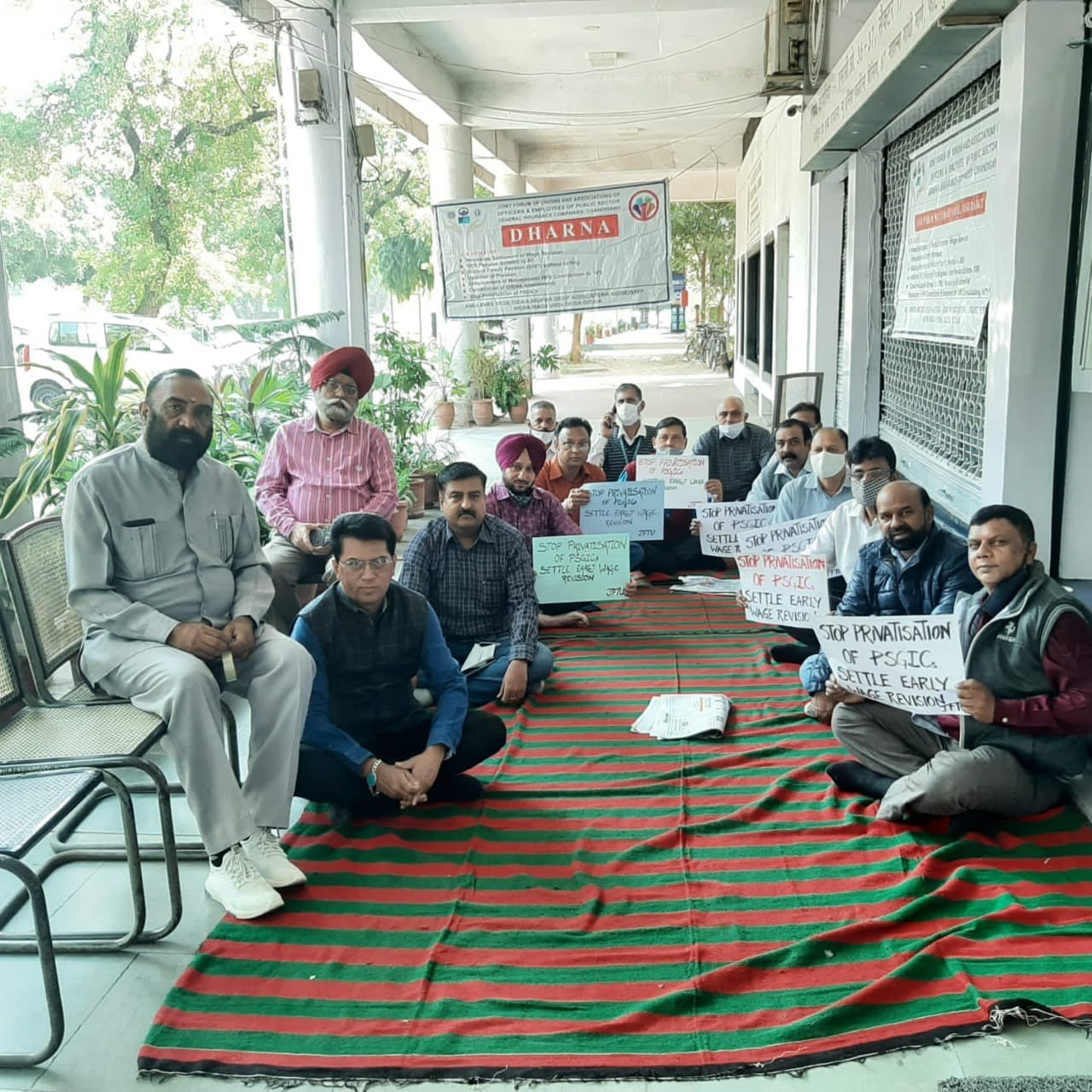 Ahmedabad