Message from Comrade Trilok Singh, Convener, JFTU PSGICs (Northern Zone)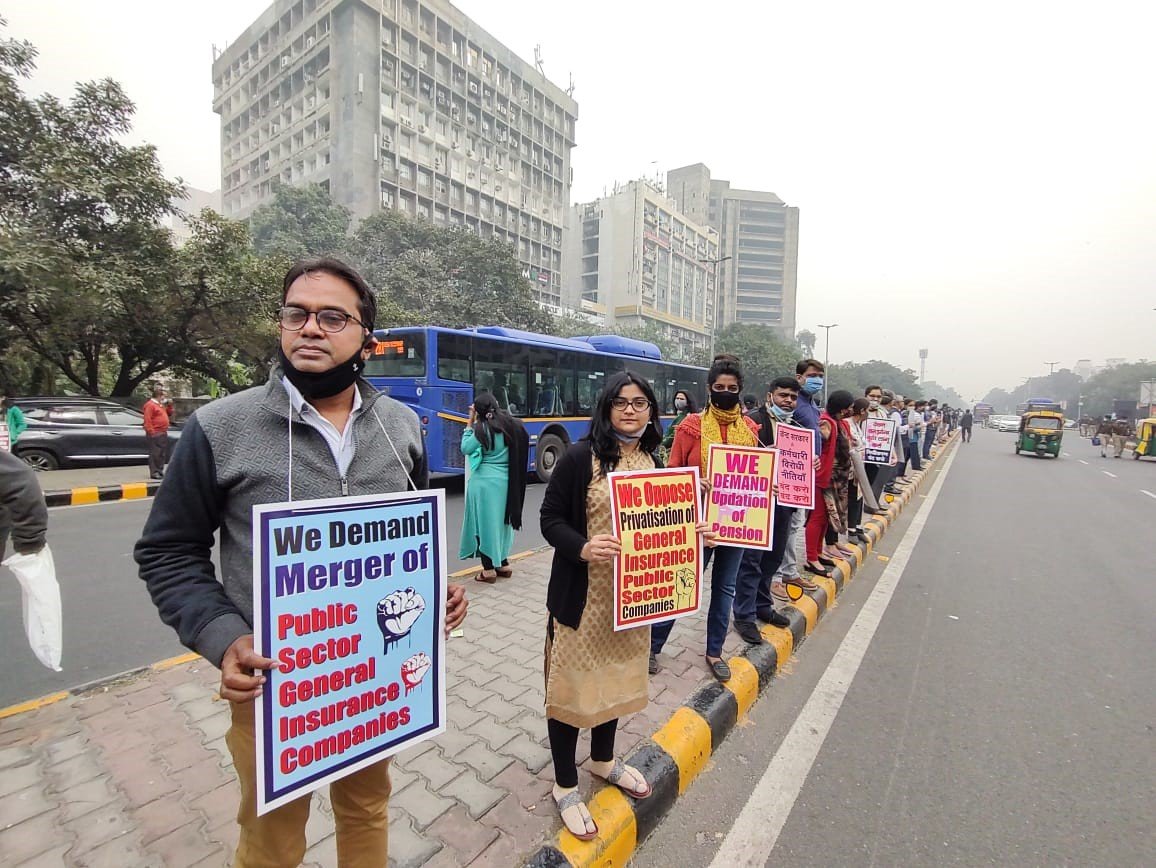 Dear Comrades and Friends,
We congratulate and salute all the Constituents of the Joint Forum of Trade Unions and Associations for successfully observing the agitational programme of the Formation of Human Chain throughout the country.
The said programme was observed successfully in Delhi at Barakhamba Road when Employees/Officers/pensioners formed a long Human Chain with placards in their hands displaying our demands.
Around 500 employees, Officers and Pensioners participated in the Human Chain to protest the undue delay in settlement of long pending Wage Revision and in support of Pension for all, Improvement in Family Pension, Updation in Pension and to repeal GIBNA Amendment Act.
Comrades, in spite of timely information to the Govt and the police, Sec. 144 was suddenly imposed and various leaders were detained by police but they had to release them after strong protest from all the members present despite the repeated threats from the police authorities.
We condemn the attitude of the police authorities and the Govt for trying to curb the IR action of JFTU for the legitimate demands of the employees in the interest of the employees and the organisation. We have received similar information about holding the program successfully in Delhi NCR as well.
We further appeal to all the constituents to be prepared for the Dharna on 21st Dec at Jantar Mantar and other agitational programmes to meet out our legitimate demands.
Comradely yours
Trilok Singh
Convener, JFTU PSGICs (Northern Zone)