Report received from Trilok Singh, Convener, JFTU PSGICs Northern Zone.
On 21 December 2021, on the call of Joint Forum of public sector general insurance companies, the employees, officers and pensioners having the strength of around four hundred participated in the full day dharna at Jantar Mantar, New Delhi to express their anguish on the inordinate delay in fulfilling their genuine and legitimate demands. Comrade Girish Khurana, National Convener and Comrade Trilok Singh, Convener Northern Zone of JFTU conducted the proceedings.
The representative of all constituents addressed the gathering. Comrade Binoy Viswam, MP of Rajya Sabha attended the Dharna. During his address he explained the loss of general public and economy of the country due to privatization of PSGICS. Com. Vidhya Sagar Giri, Secretary AITUC also addressed the gathering and extended his full support to the working class.
The Leaderships of JFTU constituents has decided to intensify the agitational program throughout the country in the days to come, which will be declared soon.
We sincerely salute all the participants to make the Dharna a historic and a great success.
Com Girish Khurana, All India Convenor of Joint Forum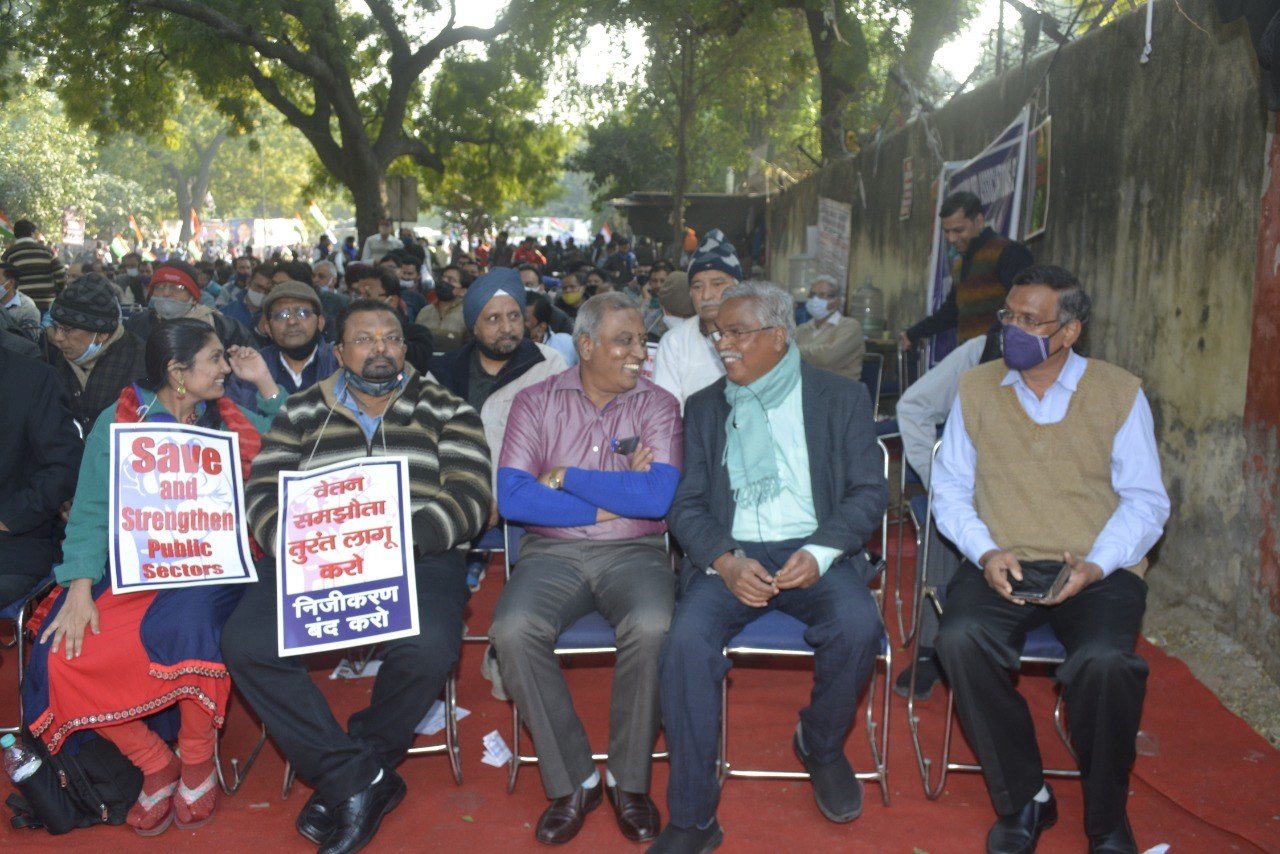 Upload.Press Release by JFTU_PSGICs