Report from Shri Dipak Kumar Saha, Joint Convenor, Co-ordination Committee of Electricity Employees Engineers & Pensioners (CCOEEEP), Assam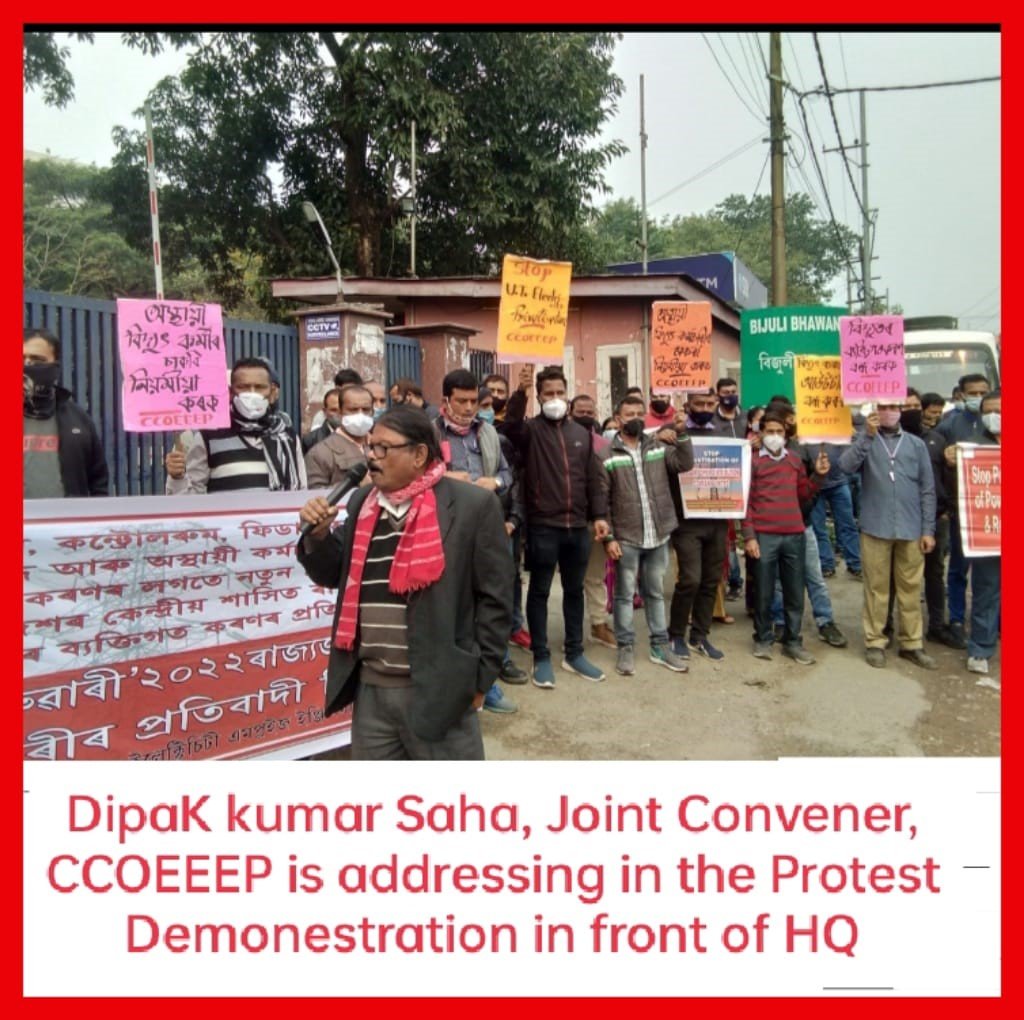 The Co-ordination Committee of Electricity Employees Engineers & Pensioners (CCOEEEP) convey warm greetings & salute to all the members of its constituents for their spontaneous active participation in the Nationwide Protest Demonstration on 1st February 2022 throughout the State.
In addition to the call of the National Co-ordination Committee of Electricity Employees & Engineers (NCCOEEE) to extend solidarity to the striking Powermen of Chandigarh & Puducherry, CCOEEEP also opposed the outsourcing of 33/11KV to Sub-Stations, Feeders & Control Rooms of the State's Discom & demanded immediate regularisation of service of the temporary employees & contract workers including new recruitment in vacant posts.
This time irrespective of ranks & file, all Electricity Employees, Officers Engineers & Pensioners including temporary employees & contact workers took part in the protest which paralysed all official works except Power generation & Supply in the greater interest of the public. Even at the head quarter, Bijullee Bhawan, Chairman, Managing Director(s) avoided facing the massive protest demonstration due to which the protesting mass had to submit the memorandum to the Chief General Manager (HRA) APDCL as representative of the management who was also present as protester as member of the Association of Engineers.
The protest Demonstration programme was a grand success throughout the State of Assam.
CCOEEEP has also emailed the Memorandum to Hon'ble Lt. Governor of Puducherry & Chandigarh to settle the democratic movement immediately.