Report by Kamgar Ekta Committee (KEC) correspondent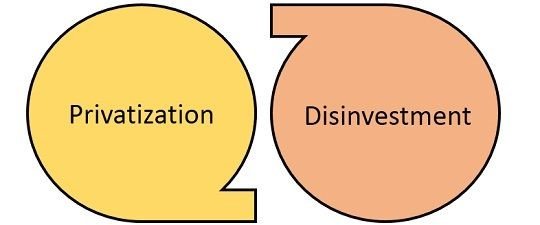 Part by part sale of shares of Central Public Sector Enterprises (CPSEs) has been the preferred strategy of their privatisation. As many as 36 CPSEs have been partially privatised since 2014. In many CPSEs, shares were sold repeatedly and the government shareholding has been brought down close to 50%.
The government's argument that sale of shares is not privatisation as the control remains with the government, is not accepted by Indian workers. They know that sale of shares is a step towards privatisation and must be resisted.
The sale of a part of shares of LIC will be the largest ever sale of shares of a CPSE. LIC is the largest financial institution of the country. Any attempt towards its privatisation deserves to be opposed by not only all workers of CPSEs but all the workers, considering its national importance.
CPSEs which were partially privatised by sale of their shares between 2014-15 and 2020-21
Bharat Dynamics Ltd.
Bharat Electronics Ltd. (2)
Coal India Ltd. (2)
Cochin Shipyard Ltd.
Container Corporation of India Ltd. (2)
Dredging Corporation of India Ltd. (2)
Engineers India Ltd. (2)
Garden Reach Shipbuilders & Engineers Ltd.
General Insurance Corporation of India
Hindustan Aeronautics Ltd.
Hindustan Copper Ltd. (5)
Housing & Urban Development Corporation Ltd.
Indian Oil Corporation Ltd. (2)
Indian Railway Catering and Tourism Corporation. Ltd.
Indian Railway Finance Corporation Ltd.
IRCON International Ltd.
Mishra Dhatu Nigam Ltd.
MMTC Ltd.
MOIL Ltd.
MSTC Ltd.
National Aluminium Company Ltd. (2)
National Fertilizers Ltd. (2)
NBCC (India) Ltd.
NHPC Ltd. (2)
NLC India Ltd
NMDC Ltd. (2)
NTPC Ltd. (4)
Power Finance Corporation Ltd.
Rail Tel Corporation India Ltd
Rail Vikas Nigam Ltd.
Rashtriya Chemicals and Fertilizers Ltd.
REC Ltd.
RITES Ltd. (2)
Steel Authority of India Ltd. (2)
The New India Assurance Company Ltd.
Note: Figure in bracket shows the number of times shares were sold during this period; in case of other CPSEs, shares were sold once.
(List compiled from the answer given by the Minister of State, Ministry of Finance to a question in Lok Sabha on 5 April 2022)