Report received from Com. Venu Madhav, AITUC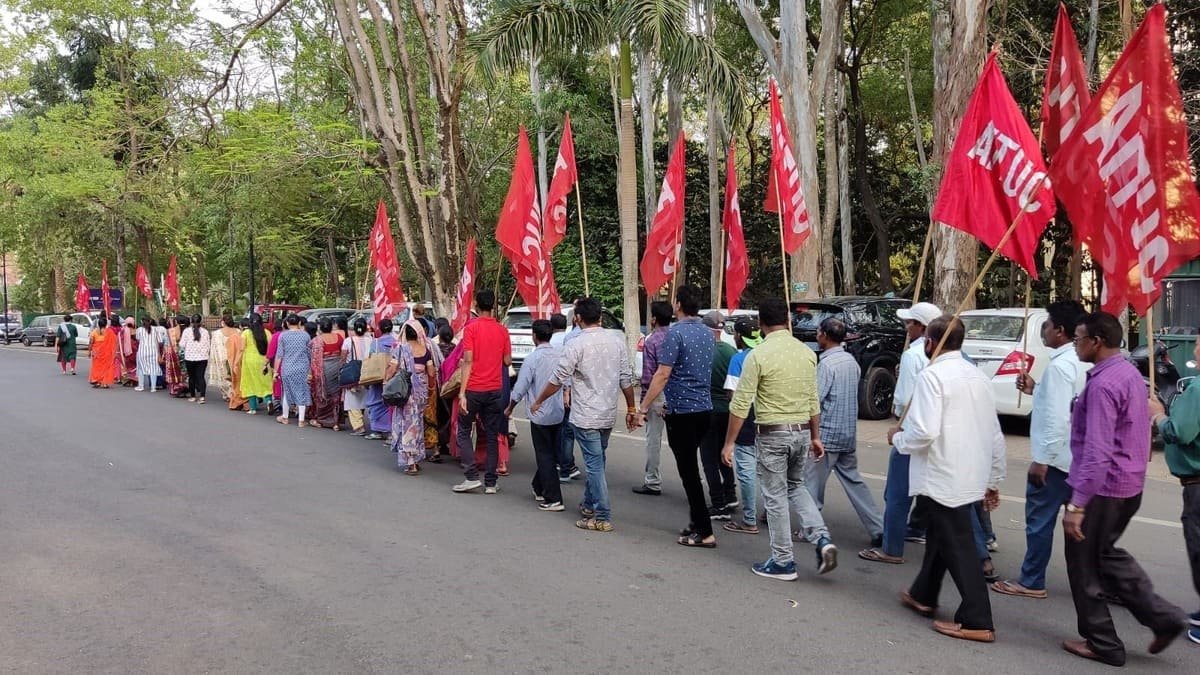 On 22/04/2022 at 4 pm, a huge procession and demonstration was held at the CMPDI Headquarters under the leadership of our Com. Ashok Yadav.
In the general meeting, the comrade explained the state of matters related to the merger of CMPDI and MECL and discussed the anti-worker and anti-company policies of the government and how they want to sell the company by misleading the workers and separating the company from Coal India.
Slogans were raised in the procession in the CMPDI premises at the end of the meeting.
Inquilab zindabad
Workers' unity zindabad
Coal workers' union zindabad