Message from Shailendra Dubey, Chairman, All India Power Engineers Federation (AIPEF)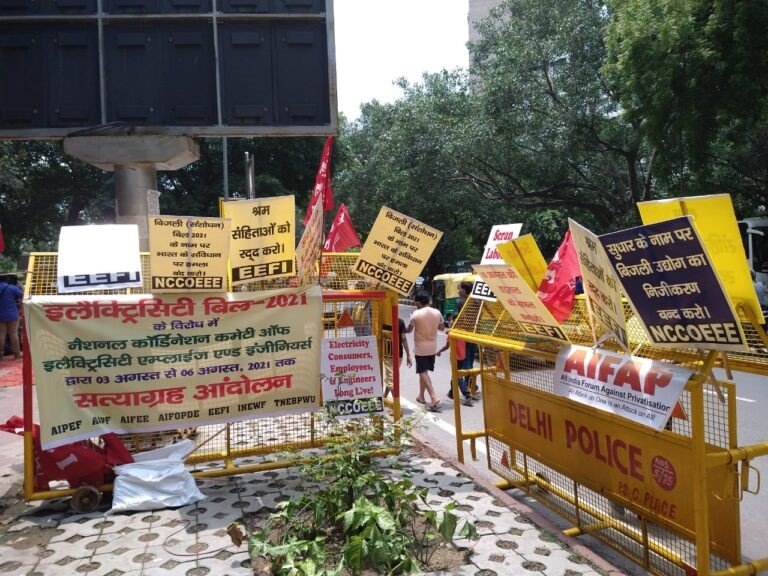 On this day N CCOEEE was established in Jaipur. The idea of setting up NCCOEEE was the historic strike of electricity workers in Uttar Pradesh in January 2000 in which more than 22000 electricity workers were jailed and more than 20000 electricity workers were dismissed from service. In support of this strike of UP, for the first time in the history of the country, the electricity workers and engineers across the country went on a one-day nationwide strike. It was from here that the idea of forming a coordination committee at the national level came and NCCOEEE was formed on 30 April in Jaipur.
Com. A B Bardhan, Com. E. Balanandan, Shri Dattopant Thengdi, the founder of the formation of NCCOEEE, are not physically with us today, but they will always guide us with their thoughts.
NCCOEEE has fought many battles to save the power sector and has also achieved success. 22 years is not less. While maintaining our unity, we have to continue the campaign to save the power sector of the country with more solidarity.
NCCOEEE zindabad.
Electricity worker- Engineer unity zindabad.
Inquilab Zindabad.

#savepowersectorindia