Report by Kamgar Ekta Committee (KEC) correspondent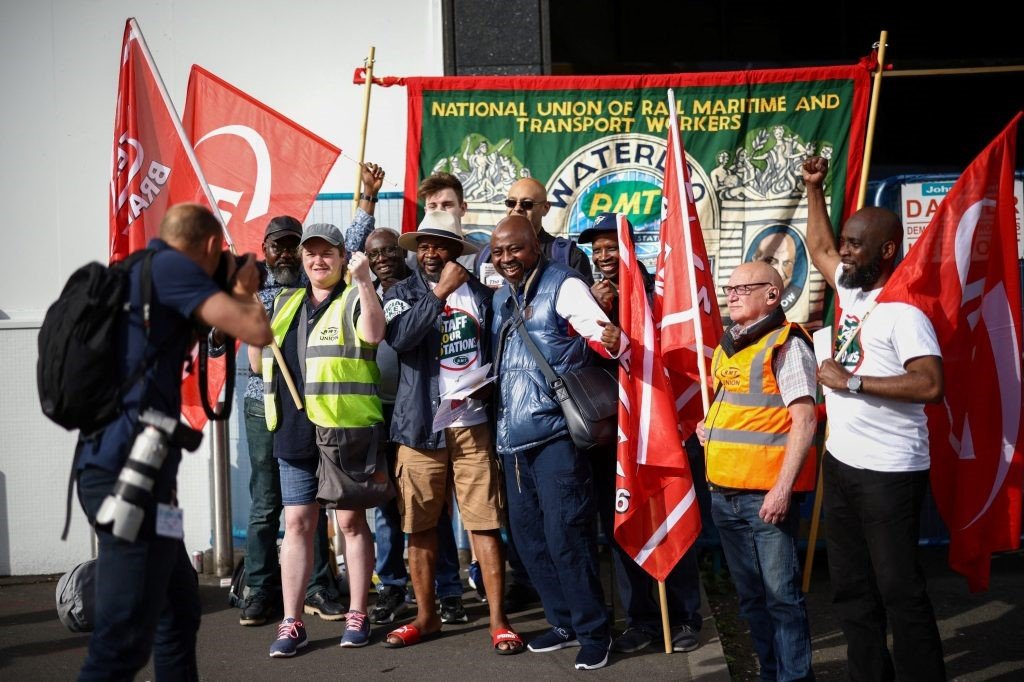 Nearly 40,000 rail workers consisting of cleaners, signalers, maintenance workers and station staff went on a 24-hour strike on Tuesday, 21st May 2022 for their demands about pay revision, job security and safety. They have also planned to strike work on Thursday, 23rd June and Saturday, 25th June this week.
This is the biggest rail strike in England since 1989 after talks between the union and private train companies failed to agree on pay revision.
This week's strike will shut down most of the UK's rail network, bringing the country to a complete standstill. Only about 4,500 of the usual 20,000 daily services are expected to run.
The London Underground railway was also mostly closed on 21st June due to a separate strike by 10,000 workers against the government's plan to impose a cut of £400 million in expenditure.
National Union of Rail, Maritime and Transport Workers (RMT), which represents rail workers demanded pay raise of at least 7 percent. The union said employers offered just 2 percent, with the possibility of 1 percent more but only if workers accept the proposed job cuts.
With inflation currently running at 9%, the Rail, Maritime and Transport Union says it cannot accept the rail firms' latest offer of a 3% raise. The union says Network Rail is threatening to cut safety-critical jobs (Network Rail rejects that characterisation) as part of its modernisation programme, which would also include an increase in working hours. Against an inflation rate heading towards 11%, the union demanded a rise of 7% only.
The union has declared that their protest campaign will be continued for as long as required in the coming months.
Millions of workers in Britain, like those across Europe, are seeing their cost of living soar, in part due to the war in Ukraine that is squeezing supplies of energy and food staples, including wheat. The inflation in the UK in May rose to its highest annual rate in 40 years.
Unions have said the rail strikes could mark the start of a "summer of discontent" with teachers, medics, waste disposal workers and even barristers moving towards industrial action.