First Day, 3 August 2021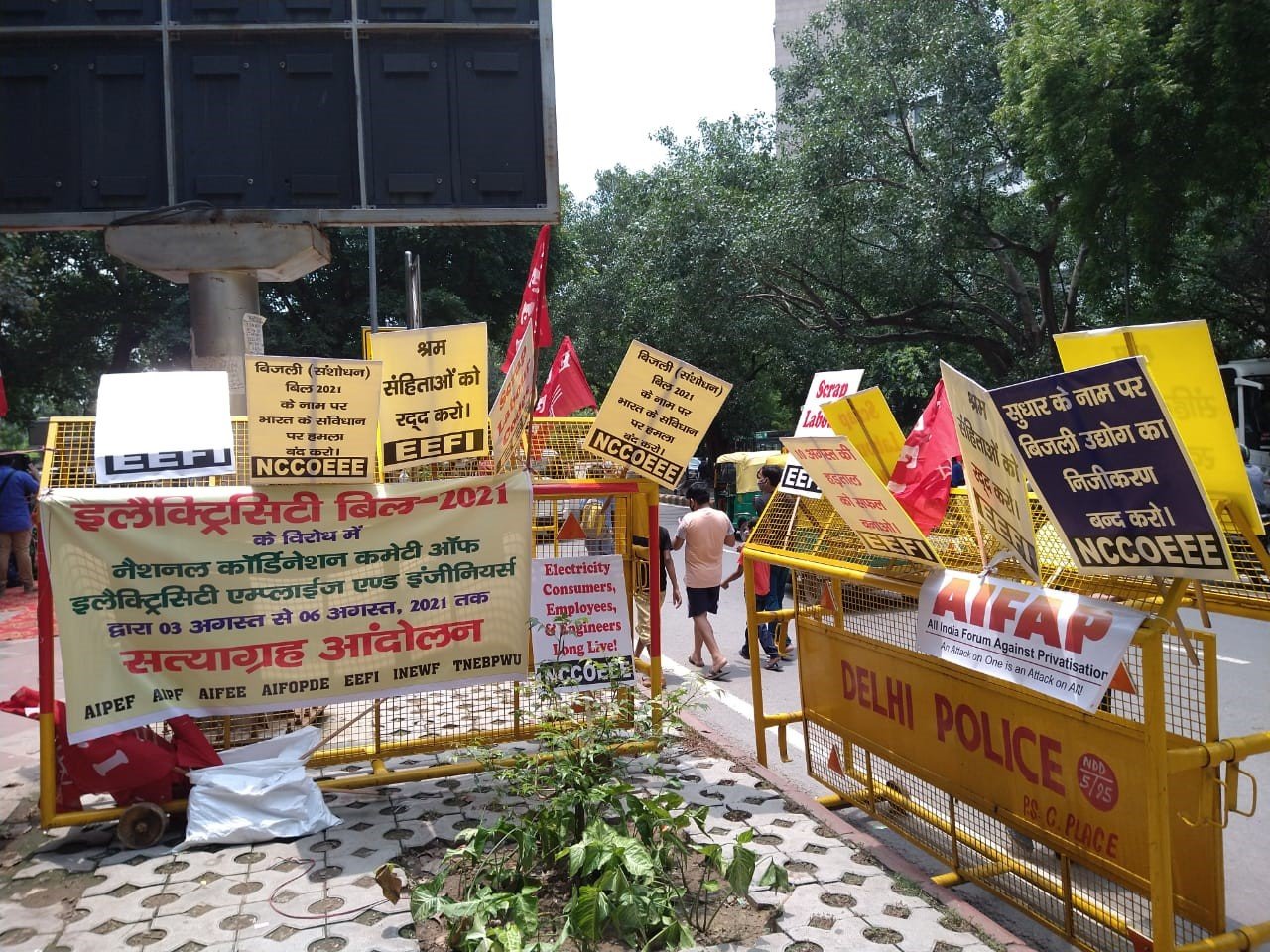 Electricity workers from all the states of North India took part in the satyagrah andolan on 3 August 2021 to protest against the proposed Electricity (Amendment) Bill 2021 under the banner of the National Coordination Committee of Electricity Employees and Engineers (NCCOEEE). The Bill privatises electricity distribution and will harm workers and consumers. The government has proposed to pass the Bill in the current monsoon session of the Parliament. Electricity workers from East, West and South India will be participating on 4, 5 and 6 August respectively.
The participants were addressed by Er. Shailendra Dube, Chairman All India Power Engineers Federation (AIPEF), Er. R. K Trivedi, National President, All India Federation of Power Diploma Engineers (AIFOPDE) and Er. Abhimanyu Dhankhar, National Secretary General, AIFOPDE among others.