Sanyukta Samiti's letter to Vekoli mine management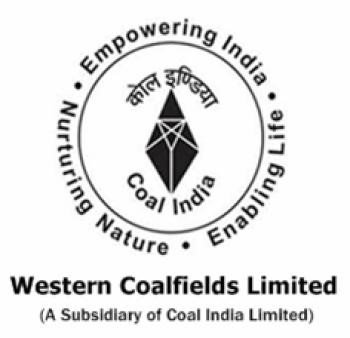 Sanyukta Sangharsh Samiti – WCL Nagpur
HMS, AITUC, BMS, INTUC, CITU
Dated 12.12.22
To
Mr. Chairman-cum-Managing Director
Vekoli – Coal Estate,
Civil Lines,
Nagpur
Subject: Regarding keeping the Murpar underground mine of Vekoli, Umred area running as before and canceling the transfer of 175 employees
Sir,
You are aware that 175 employees of Murpar underground mine have been released and transferred to Nagpur area with effect from 01.12.2022. Under the aegis of five central organizations HMS – AITUC – BMS – INTUC and CITU working in the Umred region, chain hunger strike and demonstrations are being conducted by the employees.
In this regard, on 03.12.2022, after discussion between Umred regional management and the representatives of the five organizations at the Nagpur office of the Deputy Chief Labour Commissioner (Central), Minutes of the Meeting were issued by the Deputy CLC (C), according to which the management was advised to keep Release Order No. 1498-1499 dated 29.11.2022 in abeyance. Although no meeting was called by the General Manager, Umred area, on 05.12.2022 the representatives of the five trade unions of Umred area met the General Manager, but no satisfactory result could be achieved in this regard.
Thereafter, the five labour organizations have requested intervention on this subject through a joint letter dated 07.12.2022 sent to the five organizations/leadership of WCL.
The central leadership of all the five labour organizations organized a joint meeting today 10.12.2022 in Nagpur and inform you through this letter that if no positive decision is taken in the next seven days (till 17.12.2022), the five labour organizations will take up the issue of Murpar and some other important pending issues and start an intense movement in the entire WCL, including obstructing coal dispatch, for which the entire responsibility will be of the management.
It is a matter of great regret that for the last few years, the WCL management has been conspiring to weaken the Steering Committee/5 CTUs and no meeting of the Steering Committee/5 CTUs is called before taking any policy decision, nor is any type of contact made. Even information regarding decisions is not given. Whether it is the matter of closure of the Murpar underground mine, of the merger of Kanhan and Pench areas, of SOPs of the jobs or posting of land dependents, or of issues like manpower sanction/promotion, no contact is made. It seems to all the central trade unions that the WCL management wants to run the industry as per its will, therefore all the five central unions are also determined to struggle.
Ashish Murti, BMS
SH Baig, CITU
CJ Joseph, AITUC
Shivkumar Yadav, HMS
SQ Jama, INTUC
Copy to: President/Secretary – BMS, CITU, AITUC, HMS and INTUC Umred area and central and regional committees.