Message of Shri Shailendra Dubey, Chairman, All India Power Engineers Federation (AIPEF)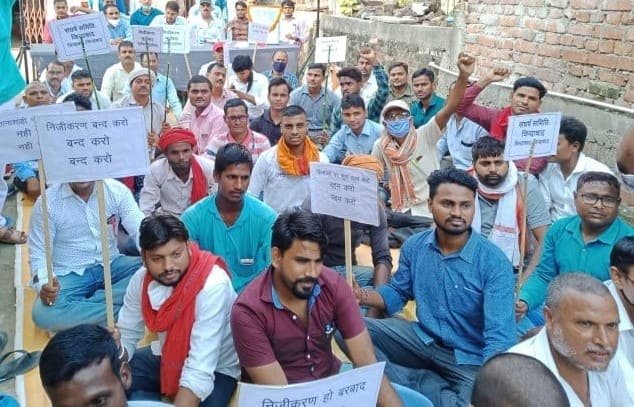 Adani Jevar Electrical Co Ltd & Adani Power Transmission Co Ltd, both Companies have applied for Parallel License of Gautam Buddh Nagar (NOIDA & Greater NOIDA) which is most high revenue earning Area in UP. Losses are in single digit. Now it has been confirmed by sources in UPERC that both applications were filed on 30th December 2022.
In Maharashtra already parallel license applications of Adani Navi Mumbai Electrical Ltd for Navi Mumbai and other places of high revenue area and of Torrent Power for Pune, Pimpri Chinchwad and Nagpur are pending.
I had already cautioned you all that whatever is happening in Maharashtra today will happen in other States tomorrow. Same has come in the open light now.
It's a NOW OR NEVER situation.
We have to fight it out with full strength.
Power Sector is in peril – Defend it with all your might.
Save Power Sector – Save India
Inquilab Zindabad!
AIPEF