Report by Kamgar Ekta Committee (KEC) correspondent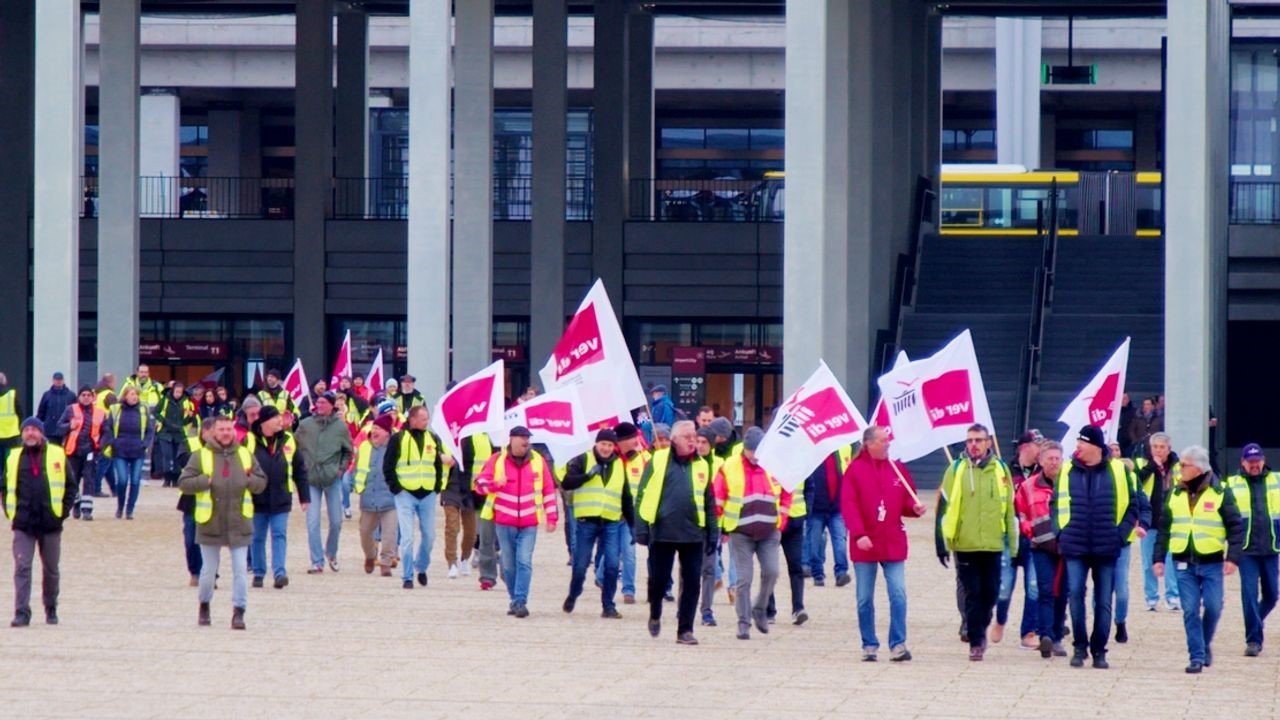 Trade union Verdi representing Berlin (capital of Germany) airport employees organized one day strike on Wednesday, 25 January 2023 to press their demands for pay hike and better working conditions.
Workers marched through the airport in a demonstration demanding an end to low wages and wage cuts. The call "Proper pay for our work!" resounded through the empty airport halls.
The trade union is demanding 10.5 percent more pay for airport employees and ground crew, with at least an extra €500 per month for the next 12 months.
However, during the negotiations, management insisted on signing the contract for a much longer period. Management offered 3% rise beginning June and another 2% added to pay in following May.
Union representative Enrico Ruemker stated: "When you see how high the inflation rate is, and consider that the colleagues from this area have not had a salary increase for many, many years, this offer is, of course, a slap in the face for the colleagues."
Recently refuse and postal workers of Berlin had also struck work for wage rise. Striking workers stressed that the enormous price increases of the past months had created an unbearable situation. "You can't afford anything anymore. When you go shopping for food, you constantly have to think, can I afford this or not?" said one worker employed at a check-in counter.
Many of them are also raising the issue of escalating war crisis and military armament. The connection between the sanctions imposed on Russia since the start of the Ukraine war and the subsequent oil and gas freeze resulting in skyrocketing energy prices and high inflation is very clear for many striking workers.
The German government is using the war in Ukraine to put into action plans for military rearmament that it has been preparing for a considerable time. A special fund of €100 billion has already been pledged for this purpose. There are discussions taking place about tripling this amount. These enormous sums are to be recouped from the population via cuts in all social spheres and by lowering wages.
A worker employed at the ground service provider Airline Assistant Switzerland (AAS) reported on the exhausting and health-threatening nature of his work: "It's very strange where suddenly these sums of billions come from, while at the same time we are told there is no money for wage increases."