Letter of North Western Railway Employees Union (NWREU) to Principal Chief Personnel Officer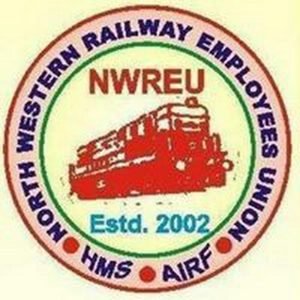 (English translation of Hindi letter)
North Western Railway Employees Union
No. NWREU/Org/DO/09/2023/58
Date 28 February 2023
Shri Pradip Kumar Singh ji
Principal Chief Personnel Officer
NW Railway, Jaipur
Subject:- Regarding instructions for surrender of posts
The Union has come to know that instructions have been issued from the Head Office, Jaipur to surrender 2% posts in all divisions and workshops. The order to surrender the posts by setting a target is not correct from any point of view.
The Railway Board had issued instructions to surrender 50% of the vacant non-safety posts in April-May 2022 by 3/05/2022, which we had strongly opposed. Protests were held across the country on 27 May 2022 under the auspices of the AIRF. The issue was discussed in the Railway Board. The then Chairman and Executive Officer of the Railway Board had told the Federation that the Railway Board did not have such an intention. After that, the posts were maintained and the surrender was postponed. Now, the exercise is being started again, which is completely impractical.
This railway has got a panel of 1773 candidates of NTPC although NW Railways did not require so many candidates, but the Railway Board did not listen to the North Western Railway Administration and gave the full panel. Apart from this, the same situation continues in the technician posts. Today there is a need for the creation of posts in all sections, including TRD department, which are newly opened and where doubling has taken place. On the contrary, it is not acceptable for us to surrender posts by setting targets.
Instructions are being issued from Railway Board from time to time for the regular and effective organization of GDCE; this definitely gave opportunity to well-educated employees working in lower level posts to work in higher posts, due to which their anger has subsided. Therefore, from this point of view also, surrendering the said posts is not correct.
Therefore, you are requested not to put pressure on the circle/workshop units to surrender the posts by setting a target, and please give instructions to take necessary action wherever there is a need for the creation of posts.
Mukesh Mathur
General Secretary