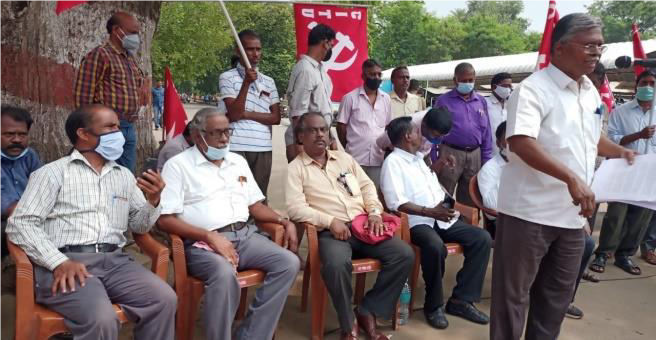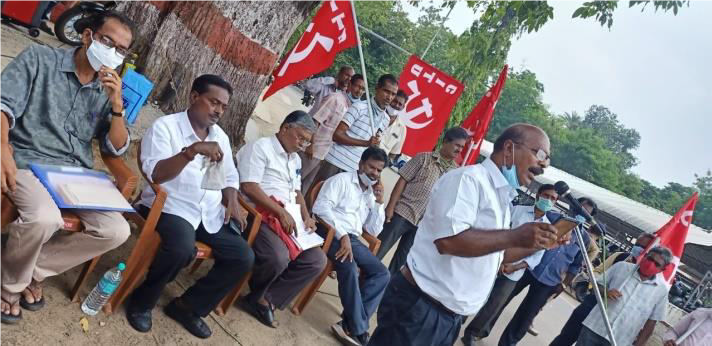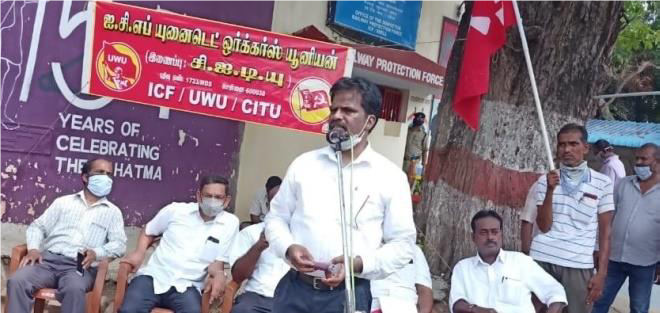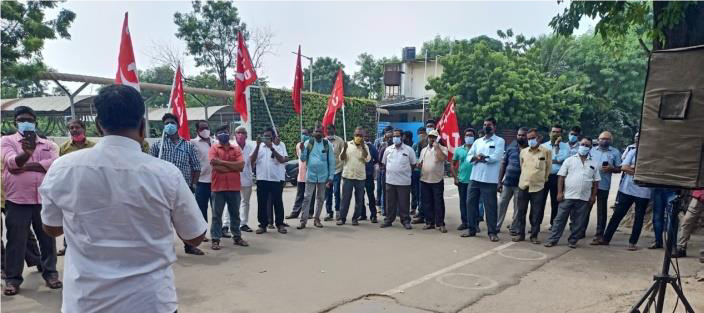 On 21.10.2021, employees of Integral Coach Factory, Chennai organised a demonstration and gate meeting in front of General Manager's office against the proposal of converting Indian Railways Production Units as Corporation. The gate meeting was organised by ICF United Workers Union (CITU) Integral Coach Factory.
Employees expressed their displeasure against many proposals of Government in Ministry of Railways particularly on Private Passenger Train Operators, Corporatisation of Indian Railway Production Units. The meeting demanded not to implement the proposals submitted by principle economic adviser on Rationalisation of Government Bodies, Proposal for Ministry of Railways.
Com.R.Elangovan Vice President DREU-CITU delivered special address. Sri.M.Shanmugam Central President Indian Railways Technical Supervisors Association participated as show of solidarity. Com.Ramalingam President DREU, Com.Raja Raman General Secretary DREU, Com.Krishna Kumar and others addressed the Gate meeting.
Employees of ICF demonstrated against the proposal of Rationalisation of Govt Bodies