Report by Kamgar Ekta Committee (KEC) correspondent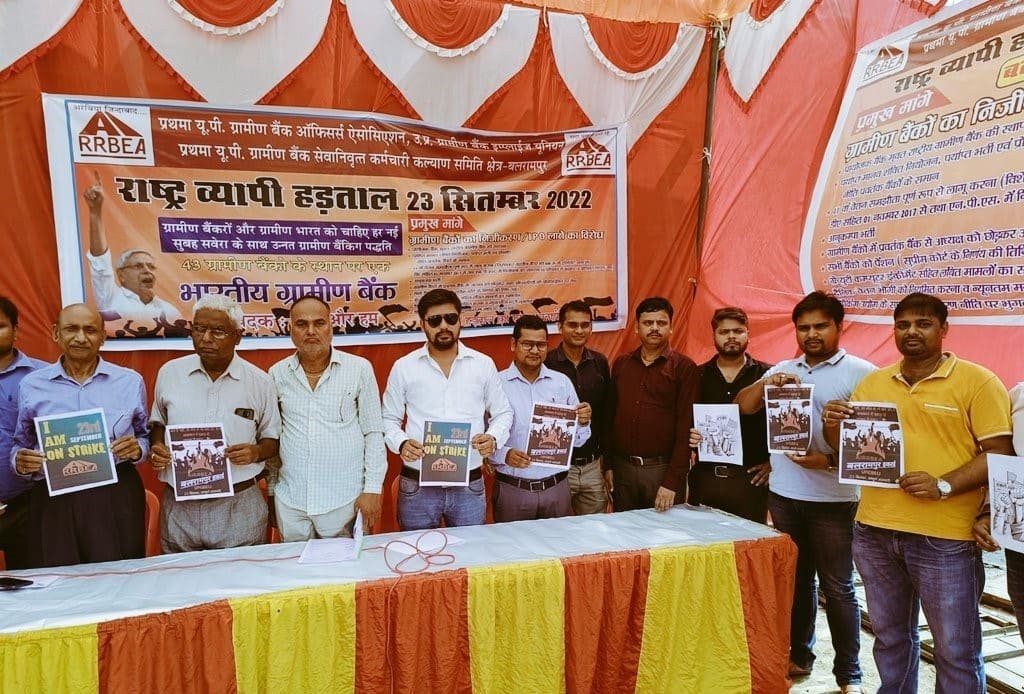 As the government has decided to launch IPO for gramin banks, the All India Regional Rural Bank Employees Association (AIRRBEA) gave a call for strike on 23rd September 2022 to oppose the IPO for the following rerasons:
There will be a change in the basic structure of rural banks.
There will be a change in the priorities of the loan, At present 90% of the loan is given to the priority sectors
Gramin Banks were established to for the social concerns and make rural India economically self-reliant will go into the background.
With the capitalists having control over the system of Gramin banks, their priority will be to maximize profits.