Report by Kamgar Ekta Committee (KEC) correspondent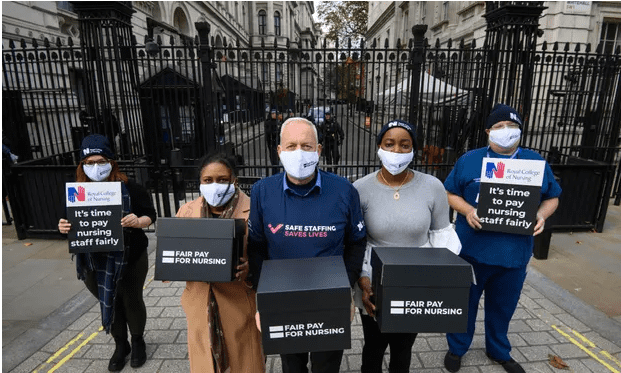 More than 300,000 members of the Royal College of Nursing (RCN), Britain's largest nursing union, have decided to go on strike across the UK for the first time since their union was founded 106 years ago. The strike is planned against unsatisfactory working conditions and insufficient pay rise which did not compensate for the highest ever inflation in UK.
The RCN said that the government failed to address the crisis faced by nurses and that the "exploitation of nursing staff cannot be tolerated any longer". As per the report published earlier this year, 40,365 nurses (equivalent to one in nine) quit the NHS in one year up to June 2022 due to unsatisfactory working conditions.
There are more than 46,800 vacancies in the NHS in England alone.
Pat Cullen, the General Secretary of RCN, said: "Patients are at great risk when there aren't enough nurses. Huge numbers of staff – both experienced and newer recruits – are deciding they cannot see a future in a nursing profession that is not valued nor treated fairly.
"Our strike action will be as much for patients as it is for nurses – we have their support in doing this."