Report by Janta Mazdoor Sangh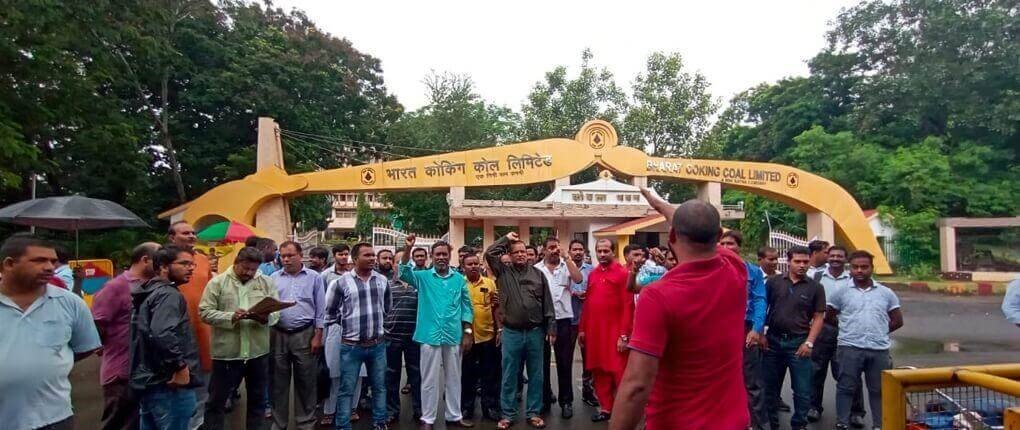 General Secretary of Janta Mazdoor Sangh and JBCCI member Mr. Siddharth Gautam has written a letter to the Chairman cum Managing Director of Bharat Coking Coal Limited (BCCL) regarding planned demonstration at BCCL headquarters on 16-01-2023 in relation to 13-day salary cut of workers and other pending problems and a one-day dharna on 24-01-2023 to oppose the dictatorial attitude of the management.
Ref. no. JMS 12/KB/22/488
Date: 26-12-2022
To,
Chairman cum Managing Director
BCCL
Coal Bhavan, Dhanbad
Subject: Regarding demonstration at the gate of BCCL headquarters on 16.01.2023 and one-day dharna on 24.01.2023
Reference: Regarding 13-day salary cut of workers in February 2022 and other pending issues
Sir,
Despite constant verbal communication and assurances given by you, the amount of the salary cut of workers for 13 days in February 2022 has still not been paid back, which shows the dictatorial nature of the management. Moreover, not taking appropriate action on the demand letter of the union regarding workers' problems is condemnable.
There is a lot of resentment among workers due to your wavering attitude on both the above serious subjects. Ultimately, as mentioned above, the union will organise a demonstration on 16.01.2023 and dharna on 24.01.2023 against the management, both of which will be peaceful. The management will be responsible for any unrest arising during the protest.
Regards,
Sincerely,
Siddharth Gautam
General Secretary, Janta Mazdoor Sangh
Member, JBCCI
Copy to:
1. General Manager (Personnel and Industrial Relations), BCCL, Coal Bhavan, Dhanbad
2. Director (Personnel), BCCL, Coal Bhavan, Dhanbad
3. All newspapers